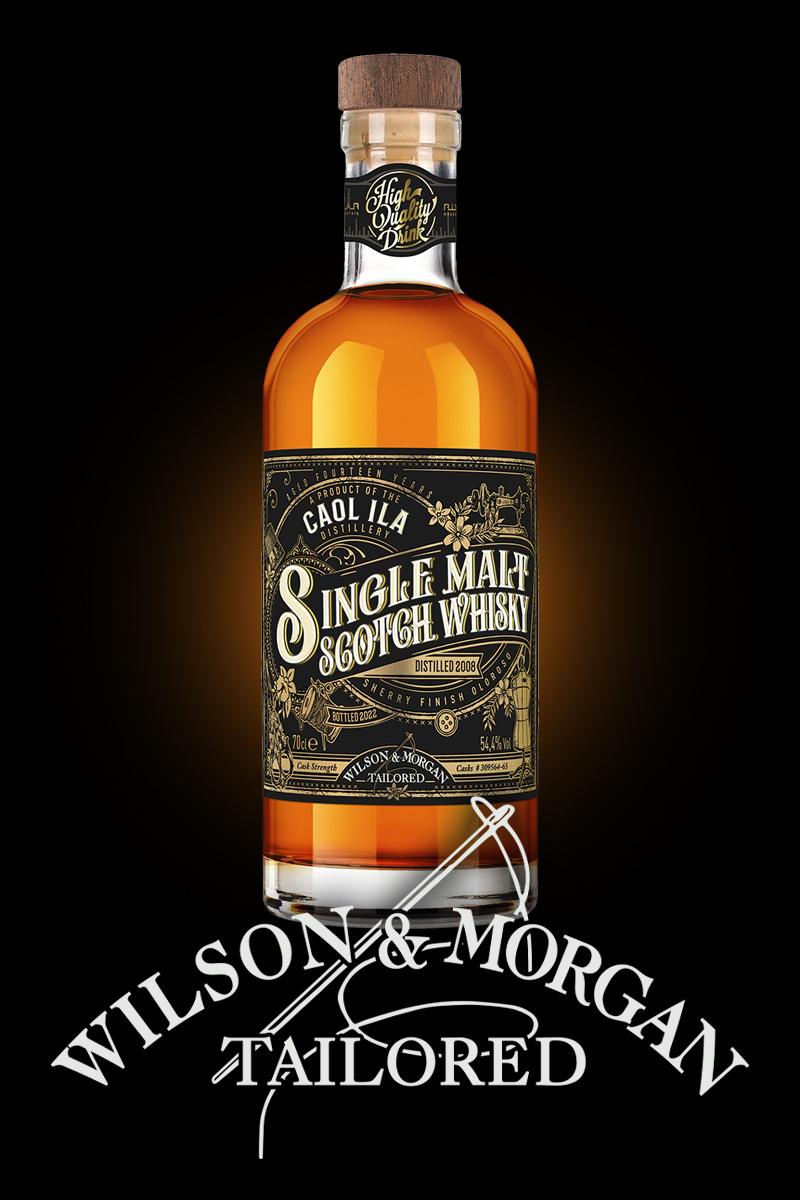 Since 1992, Wilson&Morgan has been selecting and bottling some of the finest casks of single malt whiskies.
One of Italy's oldest independent bottlers, it was founded by Fabio Rossi after an eye-opening travel to Scotland: since then, it has been constantly releasing bottlings which are always highly sought-after by connoisseurs.
Today, Wilson&Morgan bottlings are enjoyed worldwide, not only in Italy: from wine shops, bars and restaurants in Europe, to the luxury hotels of the Far East.
Wilson&Morgan's customer base is made of hard-core connoisseurs, who have come to appreciate our taste, integrity and small batch approach. We always strive to offer something that strays from the usual, and we personally select the best bourbon and sherry casks (but sometimes also other kinds of wines) to guarantee perfect maturation of our whiskies.
It was this stylish attitude and will to customize our bottlings that won the heart of fondly remembered whisky writer Michael Jackson: one evening in Treviso, at dinner with Fabio Rossi, he said "Your whiskies are finely crafted like your sartorial jacket, you are a whisky tailor".
Fabio Rossi still proudly holds his copy of The Malt Whisky Companion signed by Jackson, with the words "To Fabio, the Tailor!".
We are now taking the sartorial concept a little step further, with our new "Tailored" line of single malts. We have plenty of casks maturing in Scotland, from some of the best distilleries, and we can offer a great degree of customization in terms of age, finishes. Our new "Tailored" line is exactly like a bespoke suit: made according to the customer's desires, with all the fittings and trimmings to suit the most demanding tastes.
We want to involve you in the selection, and we will not be happy until you are fully satisfied.
As such, the "Tailored" line is targeted at a very specific clientele: luxury whisky bars, hotels, prestigious clubs. These bottlings will not be released to wine or liquor stores, and will never be made available to the general public: they will be exclusive to selected customers with a high profile, with a different styling also in visual terms compared to our standard lines. Not only the whisky, but also the labels will be customized with the name of the bar/hotel/club.

This new series of bottlings has a very elaborate label design that enforces the concept of "tailor-made whisky", and a strong visual appeal: we have designed these premium releases to be eye-catching on the shelves of the most prestigious venues, to attract the customer and to be served "by the dram".
For a luxury hotel or whisky bar, having a private tailored bottling to serve to the customers or members is definitely a plus in terms of prestige and image.
Our goal is to provide some of the most prestigious establishments with very special whiskies that cannot be found anywhere else, with a strong sense of identity and exclusivity.