"Here's to women's kisses, and to whiskey, amber clear;
not as sweet as a woman's kiss, but a damn sight more sincere!"

Old Scottish toast
The casks of amber clear whiskies for this fine Barrel Selection 46% are personally chosen by Fabio Rossi, Chairman of Wilson & Morgan, from different distilleries in Scotland. Rossi selects only the most natural and flavoursome whiskies which have not been chill-filtered, thus avoiding any loss of flavour, and to which no caramel has been added. As such, these whiskies are mostly lighter in colour, purer in taste and "a damn sight more sincere" than many others.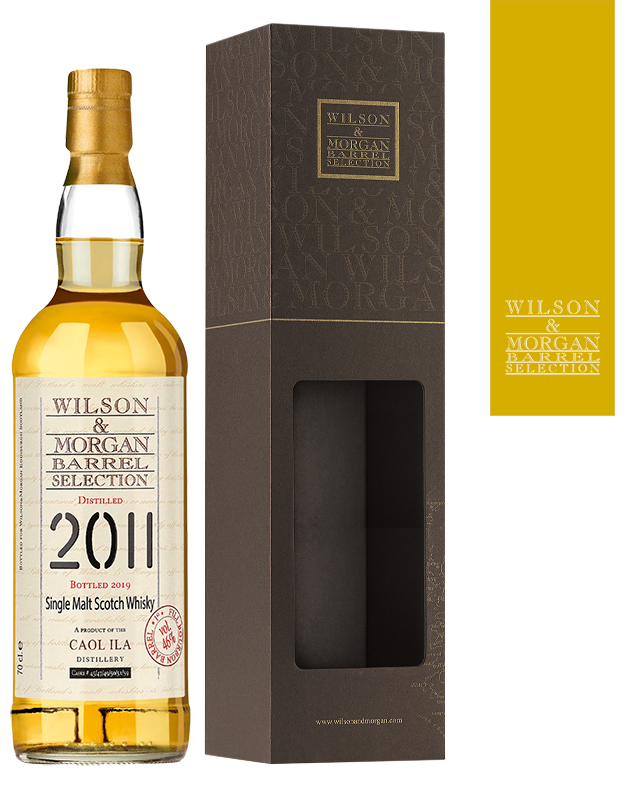 Furthermore, those more darkly amber whiskies of the Wilson & Morgan Barrel Selection 46% have obtained their golden light solely through having been put in sherry-wood barrels or by finishing the process of maturation for the last 12 - 18 months in former port or Marsala casks. Bottled at 46%, sometimes 48% or 50%, this range quite simply contains more whisky and less water - and is therefore the perfect choice for any connoisseur who truly enjoys the taste of a sincere wee dram of finest Scotch single malt whisky.
Classic Selection Products
Sherry Finish Oloroso - Private Cask

Distilled: 2015 | Bottled: 2023

W&M508