Selecting a cask of whisky for bottling is a wonderful process, a daily discovery: you never know when you might find a pleasant surprise, a very special cask that clearly stands out from the rest.
And yet, when our tasting panel stumbles on a whisky which is so exceptional that it makes you forget all the others, it's impossible not to notice the unanimous approval and delight on the tasters' faces. The cream of the crop, those 2-3 malts that we encounter each year with the potential to become a legend, a special presentation was needed to make them stand out and become the stuff of dreams, coveted by connoisseurs and collectors alike.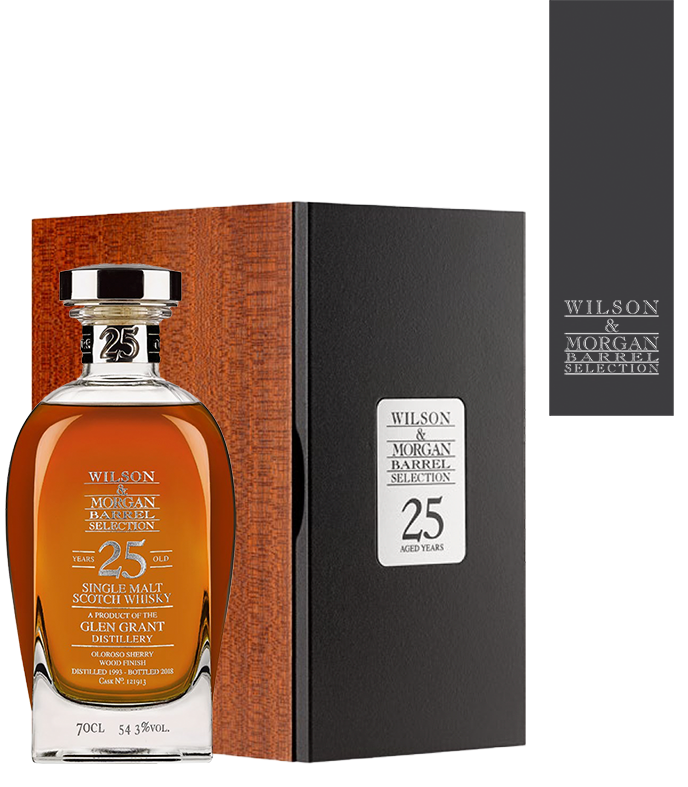 The new Decanter Collector's Edition series aims to give recognition to these unique whiskies in the best possible way: a very rare selection of old malts from the most prestigious distilleries, bottled at cask strength and with no filtration, in a particularly stylish presentation with each bottle individually numbered. Specially designed engraved Glencairn glass decanters with sterling silver neck bands are used to showcase and highlight the deep colour nuances. The wood gift boxes and all the minor details add a touch of extra luxury to the finest selections from our warehouses: these bottlings are the gems in our collection, and we are particularly proud of them. But it's not a case of style over substance, of eccentricity over quality, of packaging over content: as usual in the style of W&M bottlings, what matters is the whisky, tasted by connoisseurs and aimed at connoisseurs.
Sure, style is important too, and these bottles will be a wonderful gift for a special occasion, ready to elegantly stand on display in your whisky cabinet. But open one of them, and you will discover a world of exquisite aromas, of the finest taste, of the most carefully matured whiskies. Rare jewels from lost distilleries, or simply the best and most expressive whiskies we have ever tasted from a well-known one.
When you pick a bottle from the Decanter Collector's Edition as a gift or for yourself, you can be sure that you are choosing the finest of the finest. And you'll be forgiven if you decide to indulge in the pleasure of opening and enjoying it as it deserves, rather than simply collecting it...
Decanter Collection Products
Sherry Finish PX

Distilled: 1991 | Bottled: 2017

W&M261