Once in a while, we happen on casks which don't exactly fit in our other ranges. Special Release is a series of bottlings designed to welcome these happy "one of a kind" encounters, whiskies made unique by any particular reason, with no strict rules in terms of age, strength, type of casks and finishing.
Usually very limited releases, they are often reserved in exclusive for particularly loyal and demanding customers, or to particular countries due to the specific interest of one of our local distributors in a particular style or distillery. This also means that these bottlings are often thought and designed according to our customers' needs, like a good tailor would do: our best customers all over the world are always welcome to ask us which casks are available in our warehouses, or to request a particular finish or wood variation, and we'll do our best to create for them a bottling which matches their taste.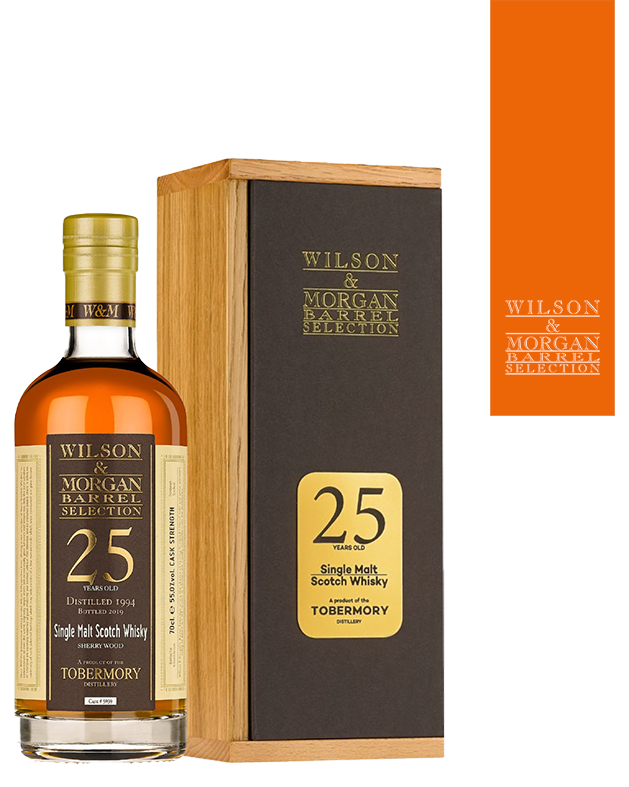 The uniqueness and special style of these bottlings is underlined by packagings which seems to come from the hands of a tailor, too. Each Special Release is presented in a styled box in cloth and leather in custom colours, to make each bottling different from the other ones in the series.
Treat yourselves to a dram of fine old whiskies fitted in exclusive for you to the taste of your palate... and of your eyes!
Traditional Oak

Distilled: 1990 | Bottled: 2019

W&M312